Quick Mill Anita Evo - Quick View
A brief look at the Quick Mill Anita Evo and a few of its key features.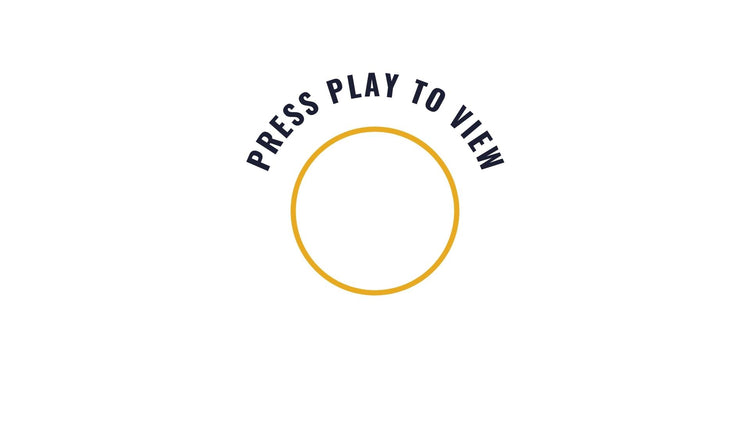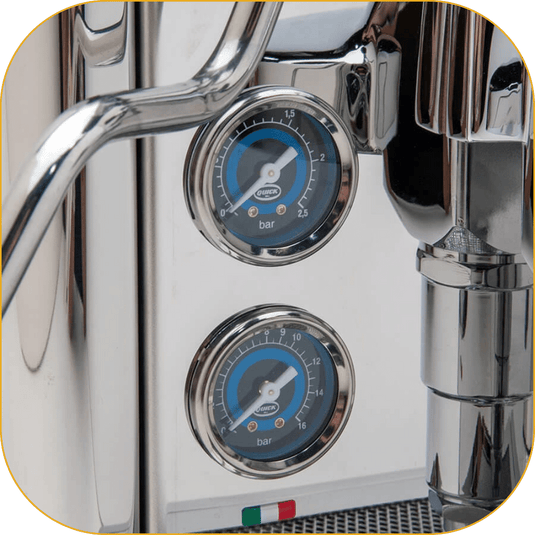 Dual Pressure Gauges
The Anita Evo features dual pressure gauges that provide visual feedback on both the boiler pressure and the brew pressure. These gauges allow you to monitor and fine-tune the brewing process, ensuring optimal extraction and helping you achieve consistent results with every shot.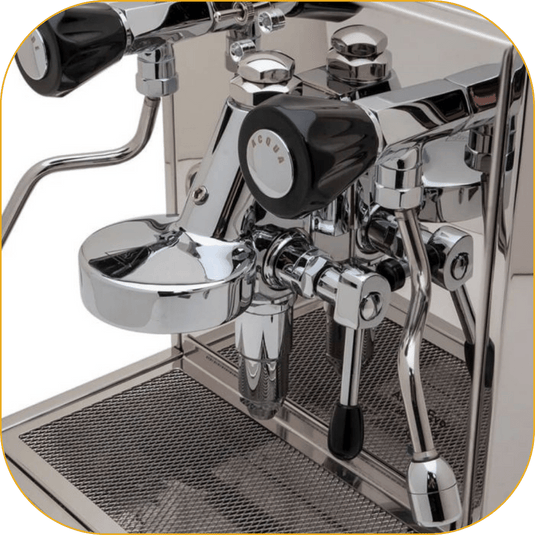 E61 Brew Group
The machine is equipped with the renowned E61 brew group, known for its thermal stability and pre-infusion capabilities. The E61 brew group ensures that the water is consistently heated to the optimal temperature, enabling excellent extraction and rich, flavorful espresso.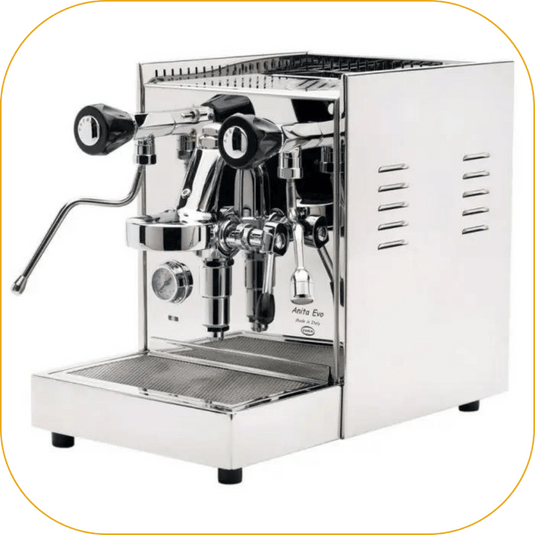 Commercial-Grade Build
The Anita Evo is constructed with high-quality materials, ensuring durability and reliability even under heavy use. Its stainless steel body not only adds an attractive aesthetic to your kitchen but also contributes to the machine's sturdiness and longevity.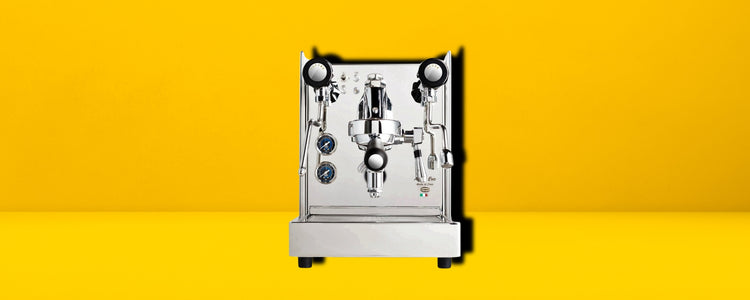 Who is the Quick Mill Anita Evo for?
The Quick Mill Anita Evo Espresso Machine is designed for home baristas who are seeking a high-quality and reliable espresso-making experience. With its E61 commercial grouphead, PID temperature control, and heat exchanger system, the Anita Evo offers precise temperature stability and the ability to brew espresso and steam milk simultaneously. This machine is suitable for espresso enthusiasts who want to have control over their brewing process and achieve consistent and flavorful shots. Its compact size and classic design make it a great addition to any kitchen where space is a consideration, while its advanced features cater to those who are looking for professional-level espresso extraction and milk frothing capabilities at home.
Let customers speak for us