Quick Mill Carola Evo videos
Quick Mill Carola Evo - Quick View
Take a brief look at the Quick Mill Carola Evo and its key features.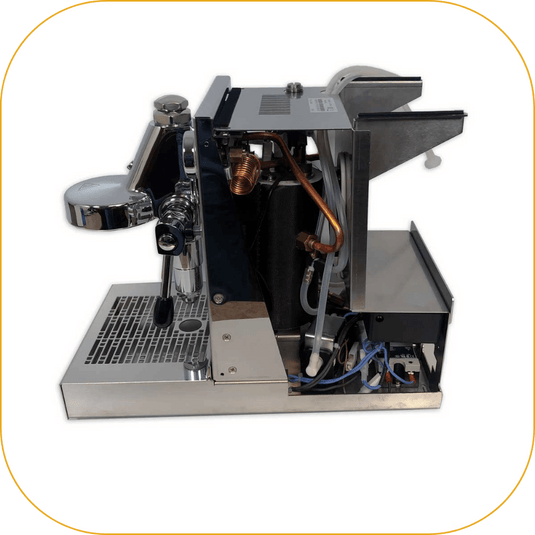 Dual-Use Functionality
The Carola Evo can be used as both a traditional espresso machine and a pod machine, offering versatility and convenience. You have the flexibility to choose between using ground coffee or ESE (Easy Serving Espresso) pods, catering to your preferences and providing options for different brewing methods.
PID Temperature Control
The integrated PID controller ensures precise temperature control, allowing you to adjust and maintain the optimal brewing temperature. This feature is crucial for achieving consistent espresso extraction and ensuring that your coffee flavors are fully developed.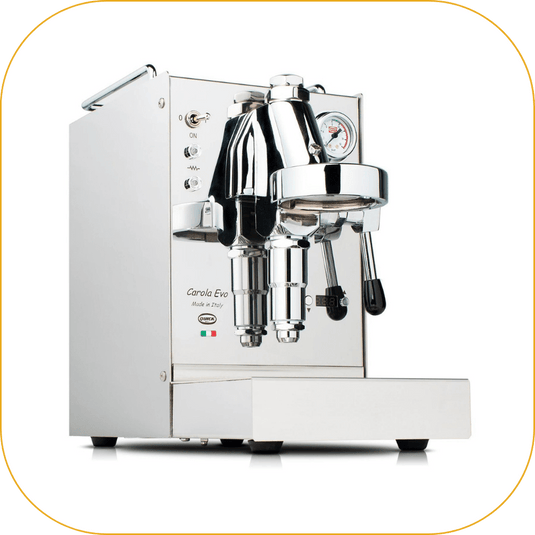 Compact Design
The Carola Evo is designed to be compact and space-saving, making it ideal for small kitchens or limited countertop space. Despite its small footprint, it doesn't compromise on functionality, delivering professional-grade espresso .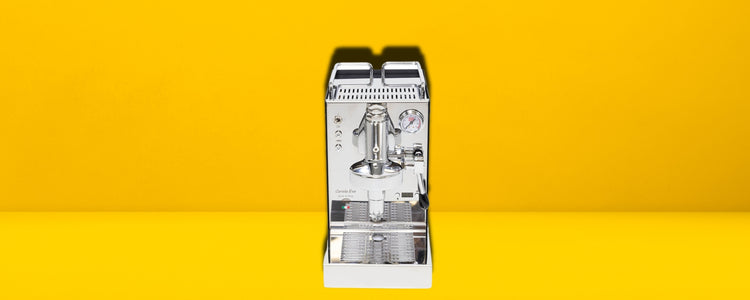 Who is the Quick Mill Carola Evo for?
The Quick Mill Carola Evo espresso machine is tailored for coffee enthusiasts who are seeking a reliable and straightforward espresso-making experience at home. Designed with simplicity in mind, the Carola Evo is perfect for beginners looking to explore the world of espresso brewing without the complexity of extensive controls. Its compact size and user-friendly interface make it an excellent choice for those who value convenience and efficiency while still desiring the ability to craft quality espresso shots, without the need to steam milk. The Quick Mill Carola Evo is an ideal option for individuals who want a compact, durable, and affordable espresso machine that delivers consistent results with minimal fuss.
Let customers speak for us