La Spaziale Vivaldi II videos
La Spaziale Vivaldi II - Quick View
Take a brief look at the La Spaziale Vivaldi II espresso machine and its key features.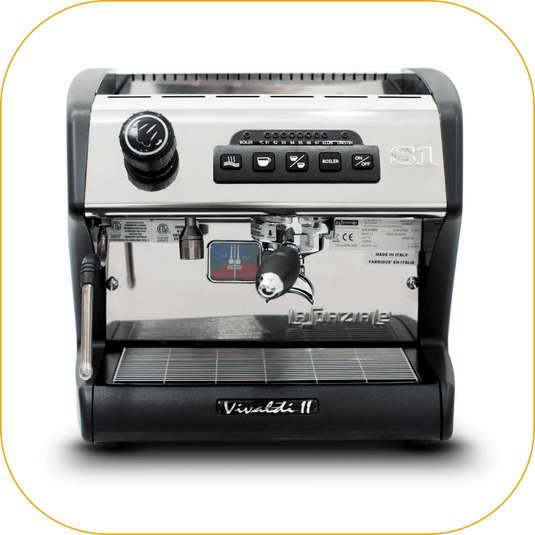 Dual Boiler System
The Vivaldi II features a dual boiler system, allowing for simultaneous brewing and steaming. The separate boilers ensure optimal temperature control and stability, allowing you to brew espresso and steam milk without any compromise in quality or temperature fluctuations.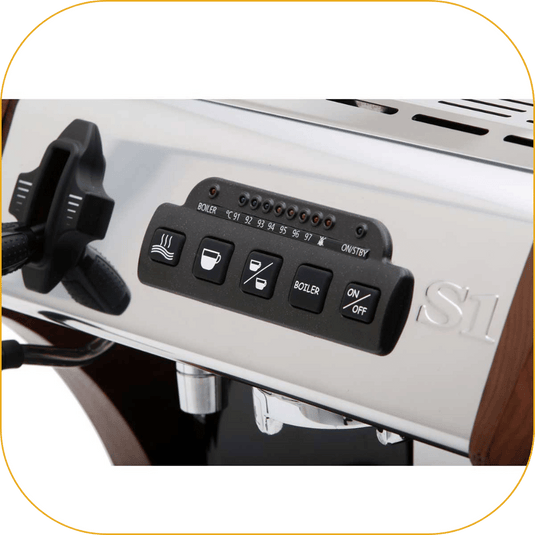 User-Friendly Controls
The machine is equipped with clearly labeled buttons and knobs that make navigation and operation effortless. The controls are strategically placed for easy access, allowing you to adjust settings and customize your espresso with ease.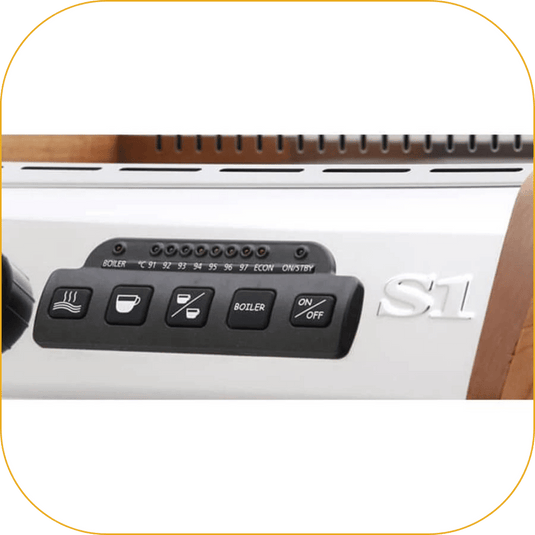 Programmable Settings
The interface allows you to program and save your preferred settings for different coffee blends or brewing techniques. This feature enables you to achieve consistency in your espresso shots and simplifies the process of making your favorite beverages.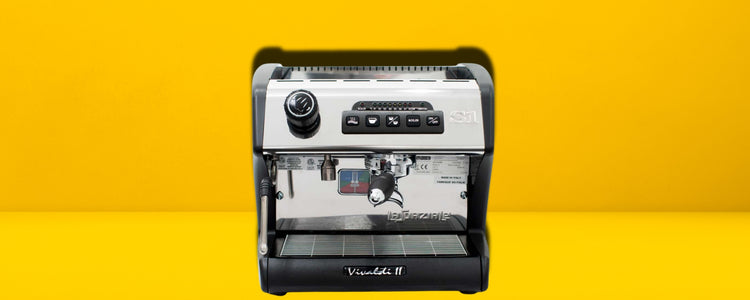 Who is the La Spaziale Vivaldi II for?
The La Spaziale Vivaldi II is ideal for individuals who have limited kitchen space but still want to enjoy high-quality espresso at home. This compact espresso machine offers a wide range of advanced features, making it suitable for coffee enthusiasts who value precision and customization. The machine's programmable offset differential, pre-infusion chamber option, and accurate temperature controls cater to those who are passionate about experimenting with various brewing parameters. Additionally, the improved temperature sensing probes and enhanced heater activation make it a great choice for users who seek consistent and precise temperature management for both brewing and steaming. Whether you're a home barista looking for compact excellence or someone who appreciates fine-tuned control over their espresso, the La Spaziale Vivaldi II offers a versatile and feature-rich solution.
Let customers speak for us