La Pavoni Showdown: Europiccola vs. Professional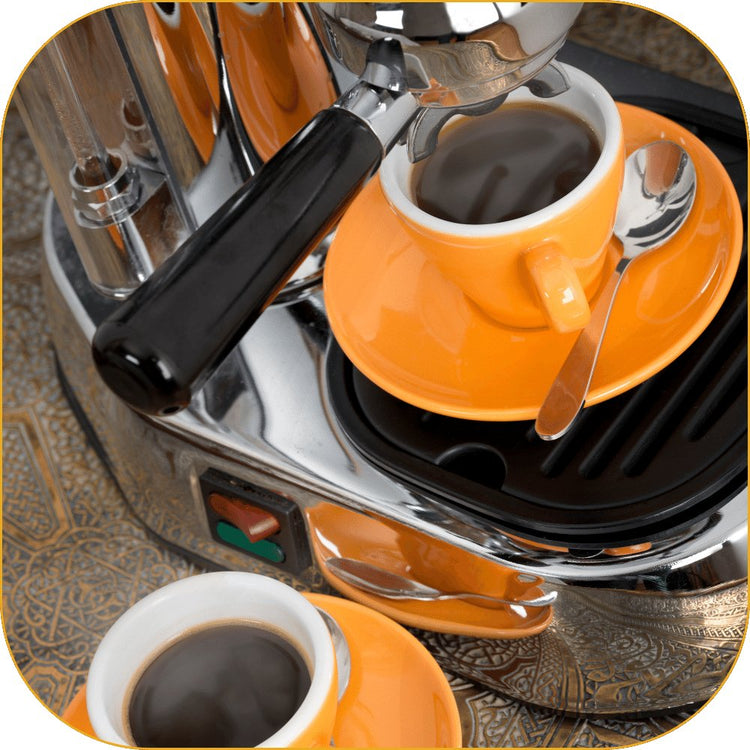 There's no doubt about it; La Pavoni espresso makers are some of the best, most beautiful machines in the market nowadays. They have an impeccable reputation and make their machines with the best materials-- all who own one of their machines have nothing but great things to say about them. 
Their lever machines are among their best selling products. These machines allow you to make espresso largely by hand. Instead of relying on the machine to pump the water, it is your responsibility to operate the lever -much like the first baristas ever, more than a century ago- to make a shot of espresso.
In this article, we're discussing two of their best lever machines: The Europiccola and the Professional.
These are peculiar machines, both in on the outside and inside, which is why it can be hard to tell exactly what the difference is between them. Even baristas can have a hard time telling these two apart! There are differences, however. In the next section, we're going to break down some of the most important differences between the Europiccola and the Professional.
Boiler capacity
In lever machines, the boiler serves two purposes: Storing and heating water. Usually these two are separate, but lever machines operate differently - And the boiler is what determines how many cups of coffee you can make in one sitting.
Europiccola: 0.8L, or about 8 cups of espresso.
Professional: 1.6L, or about 16 cups of espresso.

Steam Wand
The steam wand piece is of a very similar quality in both these machines. Since this machine has a single boiler, it cannot deliver steam as quickly as other machines would - since they have separate chambers and heating elements dedicated only to making steam. That means that lever machines take just a little longer to be ready for steaming than espresso machines. Just how long?
Europiccola: 10 minutes
Professional: 15 minutes
Boiler pressure
The boiler is also responsible for creating a certain amount of pressure; usually enough as to shoot out steam as soon as you need it. In both the Europiccola and the Professional, the pressure inside the boiler hovers between 7 and 8 bars; About the right level. When it comes to making your espresso, the consensus is that 8-11 bars is the appropriate pressure to deliver the best shot possible.
 In this respect, the Europiccola falls short; It does not have a gauge for measuring the pressure as you operate the lever. The Professional, however, does have a gauge. This allows you to extract the espresso at precisely the right point.
Europiccola: Does not have pressure gauge
Professional: Has pressure gauge
Conclusion
Though the two are quite similar in appearance and even in weight and dimensions, these two machines do have a significant difference. Mainly, this difference is in capacity: The Professional can make up to 16 cups of coffee without the need to refill the boiler, twice as much as the Europiccola.
What this means is that both machines are targeted toward different settings. The Europiccola is a better choice for casual drinkers, small homes, and for those who do not expect to be serving too much coffee in one sitting.
The Professional, however, is a much better fit for bigger homes, households where the entire family are avid coffee drinkers, even semi-professional settings where you might need to fill many orders from this machine one after the other.
Either way, both machines make great coffee, are of the highest quality possible, and are the type of machine that is reliable, durable, and resistant to all the wear and tear that we as coffee lovers put them through.
Want to learn more?
Check out our latest articles